To obtain your registration ID "Invitation Code", please send your request to:
[email protected]
Dear Respected Members, please abide by the rules of the forum and avoid posting unacceptable comments or illegal software. Thanks!
If you are a registered member in MHH and not able to login or recover your account, Kindly contact
[email protected]
09-20-2017, 08:58 PM
(This post was last modified: 09-20-2017 08:59 PM by kantor81.)
kantor81


Location Offline


Newbie


Posts: 4
Joined: Dec 2015
Reputation: 0

Thanks: 1
Given 1 thank(s) in 1 post(s)

VW Tiguan 2.0 TDI CUVC DSG 17670 - Brake Switch (F)
---
Hello, I have a Big problem with mistake
17670 - Brake Switch (F)
P0572 00 [167] - Short to GND
[/b]I replecment G201, brake pump and nothing.[b]
Do anybody knows where is located Brake switch F in my car.
I made test by VCDS and in group ABS there is BLS OFF. When I press brake pedal there is nothing change.
The preasure in G201 is working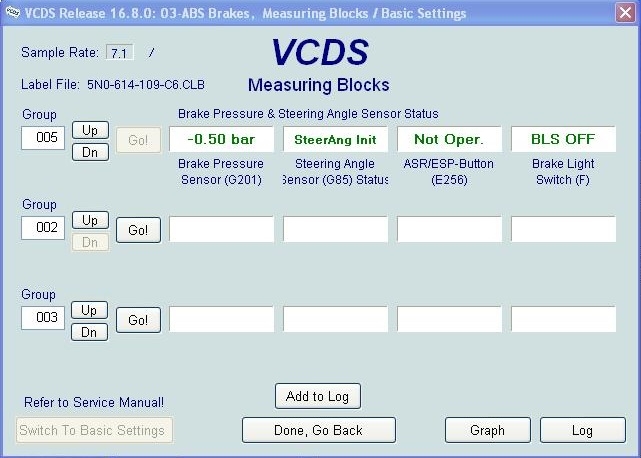 User(s) browsing this thread:
1 Guest(s)
Return to Top
Return to Content