EcoOBD2 and nitroOBD2 ( Good or Bad )
I have one and i confirm it is a fake...
(01-02-2016, 05:36 PM)

Fede78 Wrote: I have one and i confirm it is a fake...
I bought one, 000000% effect on Subaru Legacy 2.0 2004.
12
01-22-2016, 10:46 PM (This post was last modified: 01-22-2016, 11:58 PM by MasterMaster2011.)
Guys,

We have tested all of them on our tuning bench :-) 0,0% of more power or fuel reduction petrol or diesel cars.

These devices are made by NKAAY we think a Turkish-Chinese company/cooperation.

MCU read and those 3 lines of programming are nothing but scam. We thought at first that it was manipulating the throttle characteristics or MAP sensor but even that was far more then we could think of..

Anyway, good business; production costs 1-2USD and minimum sales prices of at least 4-6 USD. and selling by ten thousands in a months or so...like anyone was thinking why not testing for such a low price...if it is not working you only loose a few bucks...just like the cheap apps in apps store.

Be warned, it is a scam.we have seen also other look a likes: plug in to OBD2 connectors and people claiming that it has a powerful chip inside and not traceable..forget it ! no software change (flash) = no power change

In the old days of tuning people could do tuning with just a resistor (google: two cents tuning) and this seems the same...

Regards.


Please press [Image: postbit_thx.gif] and [Image: postbit_reputation.gif] if my post was helpful for you.
You are all wrong, NASA use this OBD Plugs for Rocket Lunch Systems to lunch Satellites in the Orbit. No ending Power.0-400 mp/h under 2 secound.

Hahahahaha
FORD MASTER
Skype:Mazolla77
on nitro obd2, the pic16f59 can not read or modify ecu maps, it is supposed to inject some assembly code for the ecu to modify fuel injection through obd2 K-line (CANbus pins are not connected,
(EDIT: THEY ARE CONNECTED)
maybe that's why they only work with some cars based on ISO k-line communication, but not with CANbus based communication), as people formerly did by fooling temperarure sensor with a resistor to inject more fuel...
here is more info
www.facebook.com/media/set/?set=a.1381208408568286.1073741830.1144981348857661&type=3
EDIT: ANALYSIS OF PCB BY THAT GUY IS COMPLETELY WRONG
see also all the pictures with their explanations
search about "fuel trim" on google and youtube
it claims to work at partial throttle (closed loop, o2 sensor information taken into account by ecu), not full throttle (open loop, o2 sensor information ignored), that's why it is supposed it cannot be tested on dynamometers (full throttle) but with obd2 "short term and long term fuel trim" live data...
i don't even have one myself, i just would like to know what the device really does when connected to obd2 socket
BUT:
(EDIT: NEXT IS NOT TRUE ANYMORE)
after analysis of pcb, it finally seems it only powers a chip to make 3 leds blink, it cannot send nothing to ecu, there is no canbus connection and kline is only for powering up the chip as the diode would avoid any communication from the chip to ecu
see my picture:
EDIT: MENTIONED PICTURE WAS WRONG. BAD PCB ANALYSIS. DELETED. AFTER ANALYSIS WITH DEVICE ON MY OWN, NEXT IS RIGHT PICTURE:
http://www.subirimagenes.com/otros-nitro...69788.html
EDIT: this nitro obd2 is miniature proracing chip, see same pcb tracking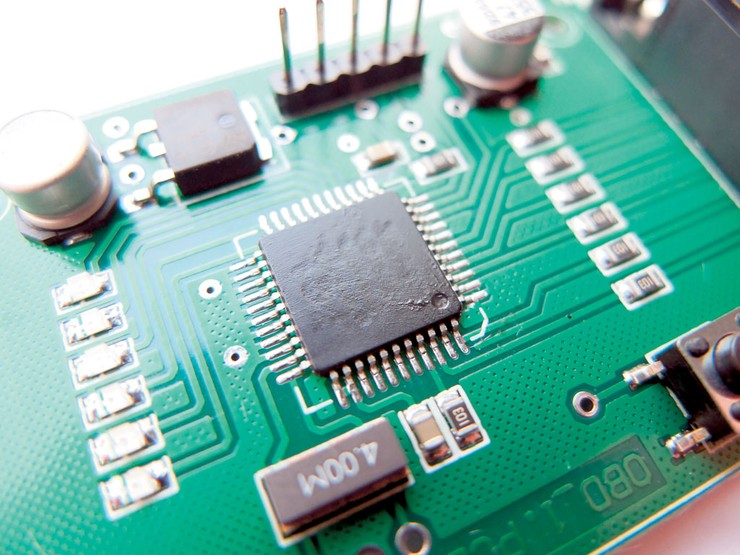 SOLVED!!
https://youtu.be/H1OmGDE1FLA
schematic:
Possibly Related Threads…
Users browsing this thread: 1 Guest(s)