Here is my short, but hopefully usefull manual I wrote for most Mercedes Motorola EIS diagnostic and repair.My experience is not decades, but I made keys and repairs to 100s of them.
I am sure many people will add knowledge to this thread.
A few simple rules have helped me to be successfull most of the time:
-Always threat EIS with respect. Regardless of how many times you did this job, it will byte you later if you cut corners
-Always connect the EIS for testing to a bench power supply with display for the current. Closely monitoring the current EIS is drawing helps evaluate the condition. 1mA difference points to a problem. Also the beahviour thru different stages can be observed-when inserting the key, when it goes to sleep, etc
-After reading the dump from EIS always run it thru SKC to verify the corectness. If it looks weird, read again to verify.
-First thing is always to read and back-up the EEprom data. Always, first thing.........
-Before even starting any work on the EIS connect to a power supply and test the function. Even if there is no original working key another key can be inserted to verify the correct function. This way you will know if a subsequent failure has occured after your intervention or before.
-Make sure the key you programmed is fully functional. I use AK500 to verify each key I renew is a functional and the IR circuit works.
-It is good to have a similar EIS handy to make comparisons on the board, the current it draws and eventually to swap the EEprom.
So let's start with the first type EIS introduced in 1998 for the W202, W208 and W210 models. 210 545 00008, 210 545 0108 and 210 545 0208. No mileage or VIN stored inside.
It has 2 HC(7)05 MCUs inside. 0D69J, 1D69J and I have seen one other mask once or twice(and was not able to read it). There are different speculations for what is stored in which MCU, but these type EIS is extremely hard to clone or change data inside. Personally I have never luck to clone one. I believe most of the data is stored in both MCUs. I dont know anything that reads them in circuit, I use ETL and AK500. ETL reads them around 80-90%, some can never be read. AK500 is doing 99% of them. If it doesnt read after first few attempts heat the MCU a bit, if it doesnt read again heat it up a bit more and so on. Do not overheat it, you will kill it if it is not already dead. Keys can be made from the 2nd MCU that is inside. It is a PITA to be removed, but sometimes that saves the day.
Steering lock has 2 Motorola MCUs inside and is resetd simply, after that it becomes universal and works with every EIS. I use AVDI, but FVDI does the job too. Very rare failures.
Failure modes:
-Shorts the interior CAN and nothing works. Engine starts and runs. When the key is removed from the ignition the steering lock doesnt move to lock position. I have success replacing the outside MCU with another one and switch the EEprom. I am putting used MCUs, but has to be outside MCU from another EIS as the flash data is different.
-Old big Motorola key stops working. Sometimes the steering will unlock when the key is inserted, but it cannot be turned. That is the most common failure I get. It is end of life of the key (200 000 insertions) or has hash error in the key. Honestly I have never had a good success with reprogramming Motorola keys so i just throw them in the drawer and make another NEC key.
-Last one I got was weird: at 13v or more it works fine, at less than 13v the key cannot be turned. I will post results when/if I find a solution.
Connection:
On the black 14 pin connector
pin 3-ground
pin 7-+12v
pin 4-ESL MCU1
pin 5-ESL MCU2
pin14-K-line
On the pictures below you can see the behaviour of a healthy 210 EIS.
30mA on idle. If the current is 20mA or 40mA, or even bigger difference, there is a very big chance that the EIS has some problems.
These EIS go to sleep mode very quickly and current drops to 0. It can be waked-up with inserting any key.
When a key is inserted and the coil is switched on the current goes to ~130mA. There is a microswitch that is pressed by the barrel when the key is inserted. If the current doesnt change after key insertion it is either the switch or MCU1 problem.
If the key is not recognized(not from this car) the current will drop to 30mA. If the key is recognized, but there is a hash error or other problem the current will stay at this level for a long time.
If the key is recognized the ESL must unlock and the solenoid that enables the key turning is activated. Current briefly raises to almost 1A. Key can be turned now.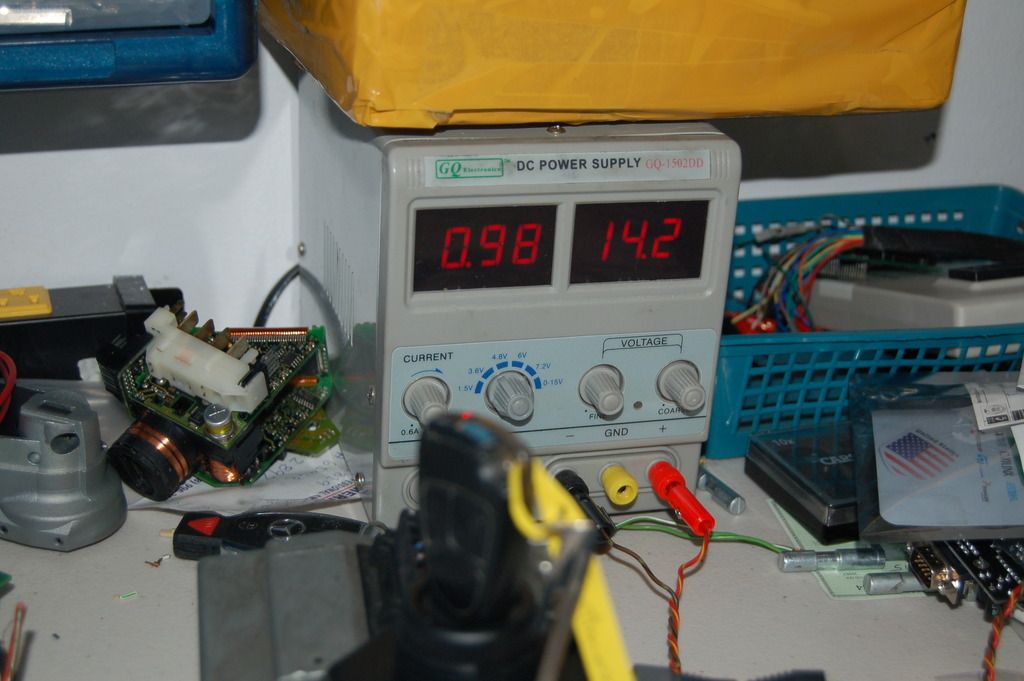 Current goes down and the key can be turned now. The coil for the key and solenoid are activated. If the key is turned the current will drop further as they are de-activated.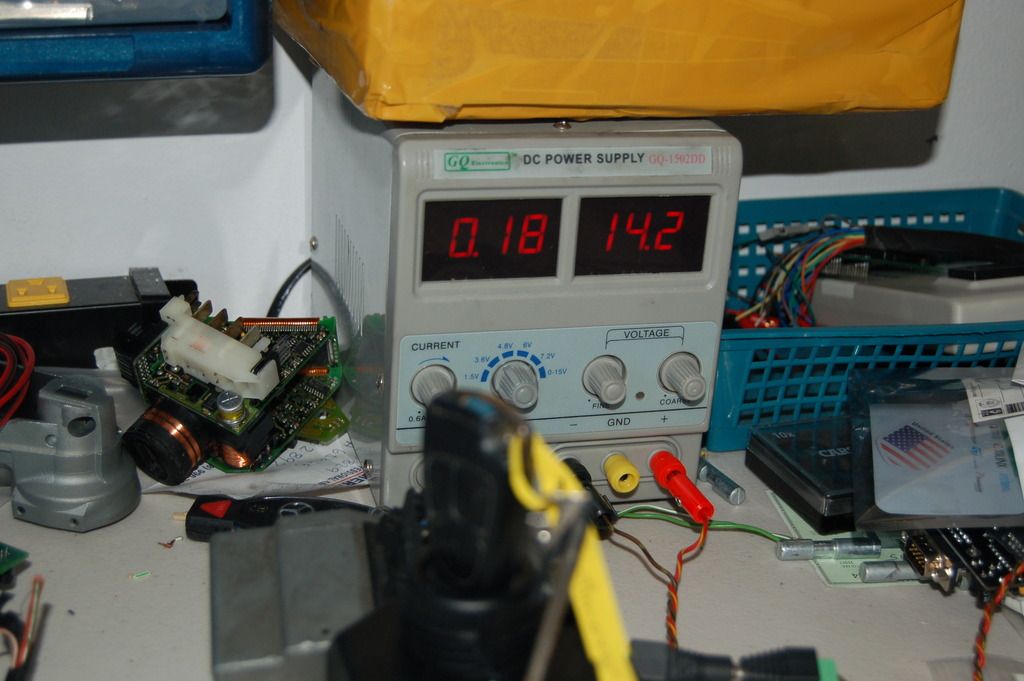 Early W220 EIS is similar to the W210 EIS with 2 HC(7)05 inside. Usually found in 1999-2001 models. Strange, but the key data can be in either one of the MCUs. So you just have to pick one and remove it. I usually choose the one with the shorter solder pads. 220 545 0008, 220 545 0208, 220 545 0408, 215 545 0008, etc. W220 models does not have a steering lock, the shifter has DAS function. Key hashes are stored in the EEprom and drive authorisation will be issued only if a key is recognised by the EIS, shifter and ME.
Early W220(and 215) with this type of EIS dont have CGW and no mileage or VIN is stored in the EIS.
Connection:
On the black 10 pin connector
pin 5-ground
pin 1-+12v
pin 2-K-line
pin 7,8-CAN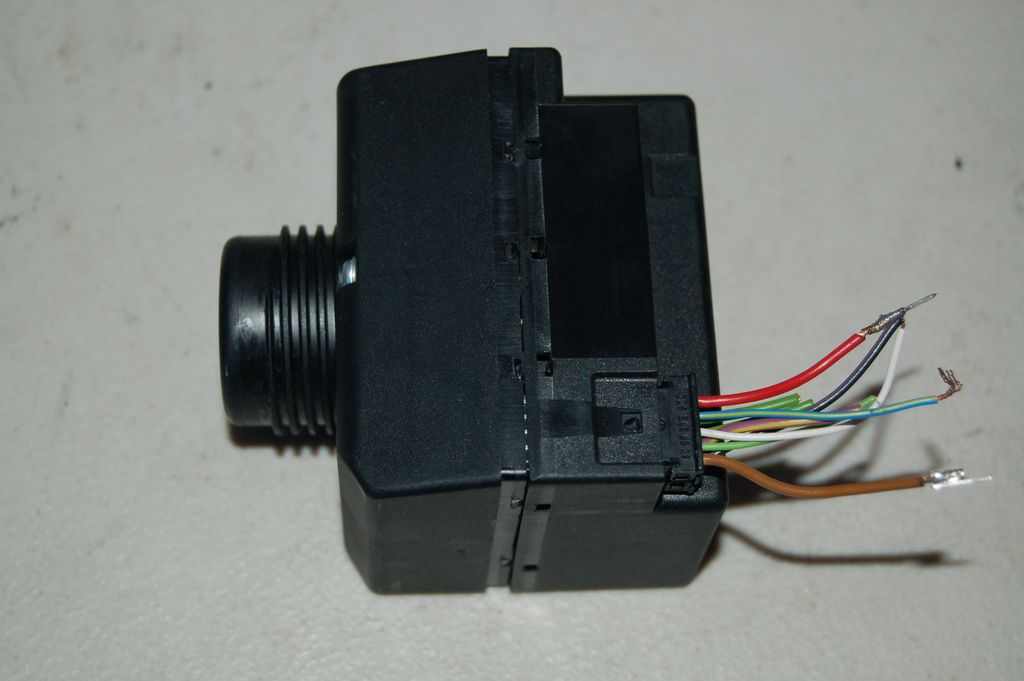 Similar current as the 210 EIS.
Idle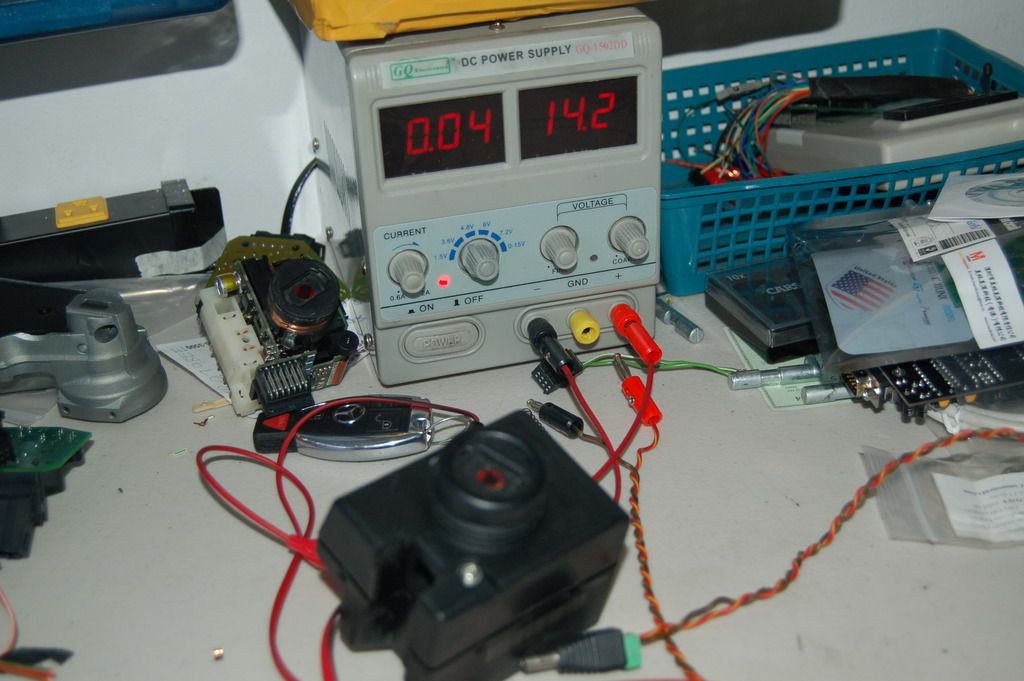 Uknown key inserted.
In the next chapter expect some insites for the most problematic EIS with HC(9)08 .
Thanks given by:
rokibar , KriyenKPp , Pielek , gabi2013 , Marcos , hagop , @utodiag , tatyanka , t1tan1 , jahacmm , conorleahy , Viliux2 , testariauto , perso69man , Mario3 , power10010 , mete38 , jihene , autodevelopments , Jan1980 , HeXeN , pesona , The Gig , nenad.gorgi , daxxer , automotive-electronics , diagnostix , Chevy1j , narkeleptk , craig coopen , 2999keys , dunnnia , Keller , kreepyme , delimemet , Silverdisc , Gringo , LudaBrown , lo6iatdi , McTallman , Shifty , bachev_89 , macp , Proxide , streetrod , h0ly5h1t , Tower , spacebiker , Pabellon 7 , IheartCars , shasse , GTB01 , aminyo , charger , KEEN , AALocks , MarvelMurmer , Havanaboy , atomeromu , mpwright , nathansauto01 , rodoet , prochipper , darkshiningg , Hansdampf , Kenny , dantesque , riste-tomoski , liakontas , rocknrollgood4soul , gerardoargentina , mickye_dj , andrewbishop66 , Deplore , Jaycee230 , Hikahuza , Unielectronic , Pluto , tpresser , krazykar83 , net_proo , maliomladinac , artkiani , czaron , robunicu , omega_ , autoseek , ph0en1x , dziongas , jmcerrajeros , PedroX5 , charles.soori , techterr , geerux , LazaroDig , dingchavaz , freakit , DiagMan , Biguelou , benzcoupe , careforever , rclasic , Digidiagnosis , efka , ntom , autokeypro , kelrich7 , kiki0311 , zuzuss , hugos31 , dmp_canada , r.arbnor , gameiruz , minc3r , mbbmwworkshop , Strikers , apple , l0x2 , hir818 , mentos , nourou22 , faizal5259 , ataya , rocris , mercas , blue0sky , jimthejock , daniloos , JarsaR , SOS_MLADOST , haiz0708 , ricco123 , belkhadem , sylver989 , Cab Fix , bestelectrical , kisslorand , Chaminda hettiarachchi , abdolibi , capa_man , rusinov87 , obeids , killian2008 , babanovski , matekhr , gunio , CERAMIC , c0600677 , bursuc_2005 , koziolek , libyana134 , cobblers , gerberauto , julespatch , Shakeel5477 , jnoroeste , dsz009 , mpbrand89 , newtronic , jyc32727 , bjdelgado , PierreTheron , sab_bane , Otti , volly , mbsupport , Msmax , myrijose1 , marcoa , justin , Faiq , e500 , LUNA-trans , temo4ka , dinho , Oda112 , amlop , Salt and sideways