I got lots of time in this cracking of toughbook bios PW's NOT a LOT of info on it out there to be got.
Anyway I got this little program I have tested on my CF-53 MK4 & MK3 & MK2 And she passed all her test.
I would like to test more MK's and Model But don't want to buy each one just to Test it.
IF someone has there Bios Password locked and would not mind me getting a ROM Dump off you. 
Could you upload it to mega and let me have a crack at it. It would be nice to know the PW. So if it don't read it right off the bat. But if not
I can still have a go at it.
Lot of folks out there like keeping this kind of stuff in the dark. Well LOOK OUT. I got my flashlight with me.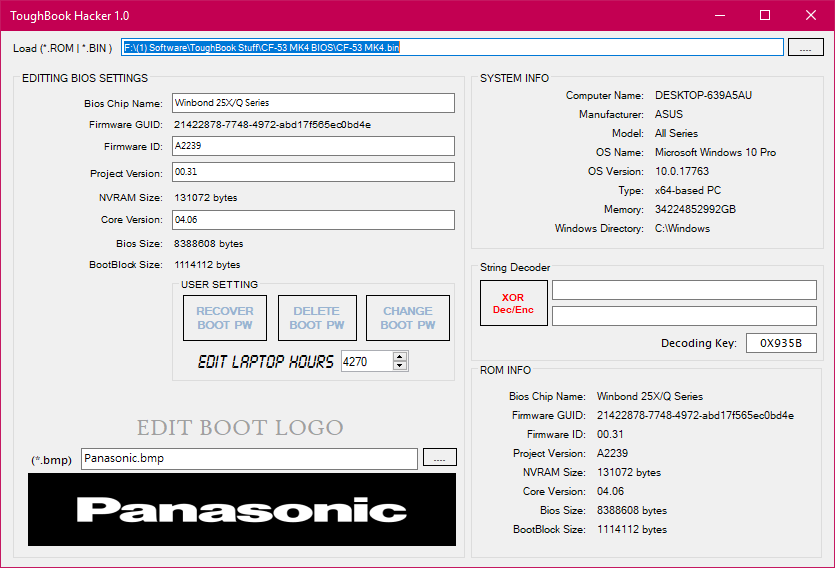 License Tools + Stuff. Just ask